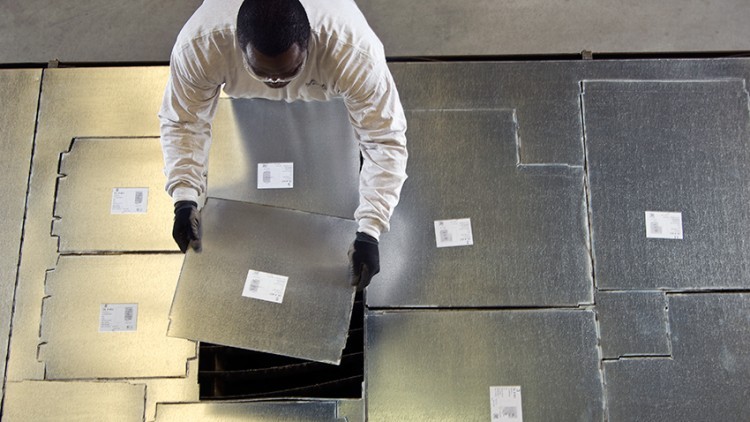 Sheet Metal
We're specialists in manufacturing and installing ductwork for any application
We believe that by fabricating and installing our own ductwork, we control the process, and can therefore provide better quality, cost and delivery.
Our custom manufacturing facilities specialize in manufacturing rectangular sheet metal duct, as well as many HVAC sheet metal accessories.
Standards

SMACNA or better
G-90 USA stamped, galvanized steel
T.D.C. connections or slip and drive
Aluminum, stainless steel, galvaneal, carbon steel
Welding
PVC
Strict quality assurances

Pre-Fabrication - reduction of field assembly (available on request)
Sealed duct (plastic wrap) for cleanliness
Vulcan based automated fabrication
All connecting and hanging hardware is included with delivery
All duct delivered fully sub-assembled, never "knock-down" duct, unless requested
We're able to shear, brake, roll and profile sheet metal in gauges from 16 to 26. We work in galvanized, black iron, PVC, aluminum and stainless steel materials. From AHU housings to roof curbs, our custom fabrications will fill your needs.
Our computerized plasma tables give you maximum production and minimum cost. We meet and exceed the high standards of the Sheet Metal and Air Conditioning Contractors National Association (SMACNA), including welded stainless steel and carbon sheet.
Let us fabricate and install ductwork for your commercial and industrial projects. We ensure installation integrity with clean and moisture-free ductwork with properly-fastened duct liner and minimal leakage. You'll see quality workmanship in everything we do… another commitment our clients can count on.